Master Clocks by The Standard Electric Time Company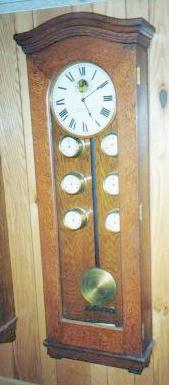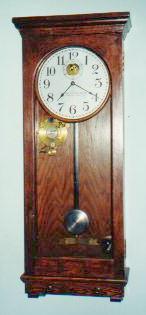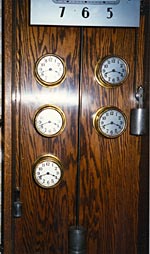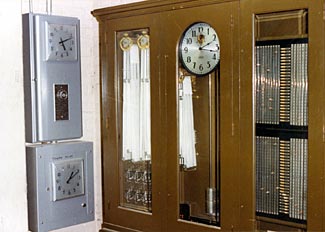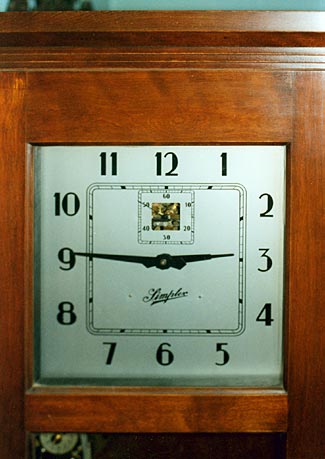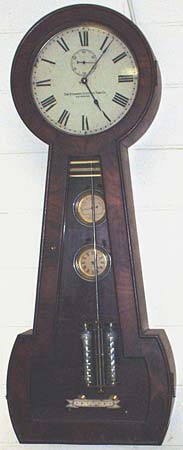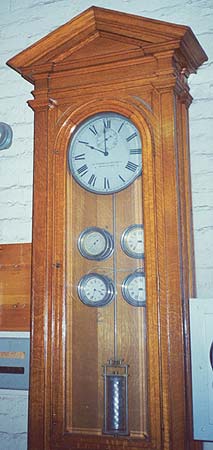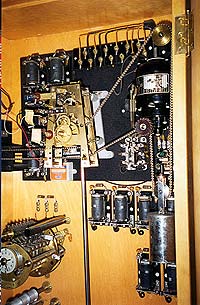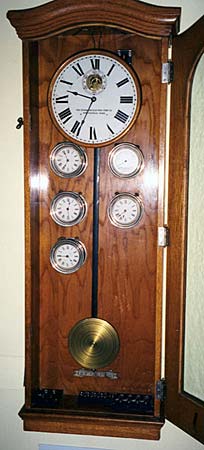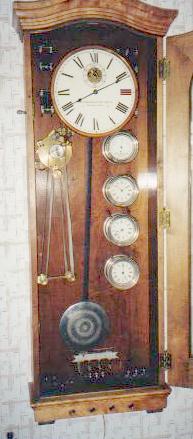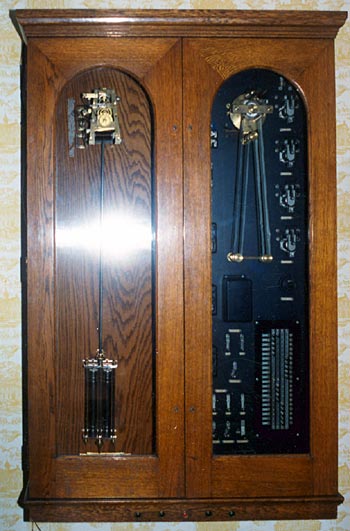 Early 1920's master clock by Pacific Electric Clock Co.
Early 1920's master clock by Pacific Electric Clock Co., San Francisco (later Berkeley), California. This company was acquired by Standard in 1923; note similarity of case designs. Features mercurial pendulum, 2 pilot clocks, milliammeter and single-ribbon 4-circuit program.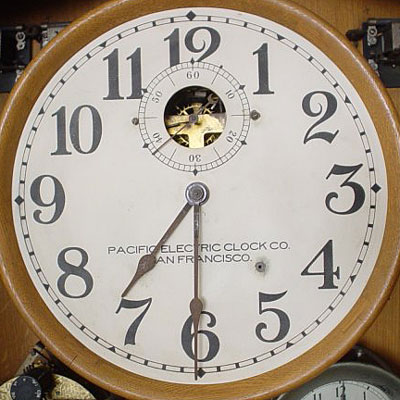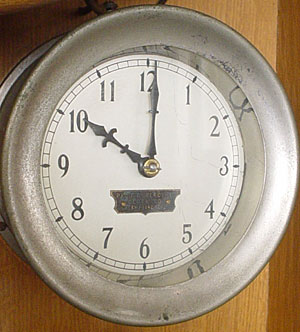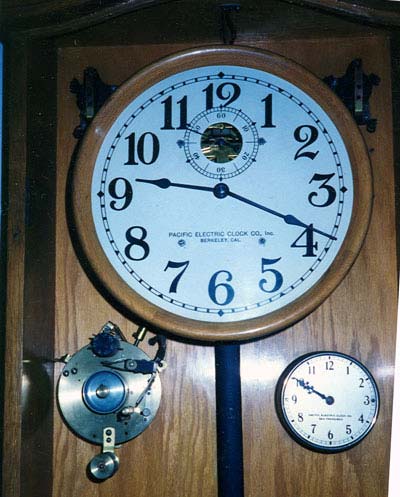 Knotty Pine Master Clock
Lumber for cases was carefully chosen, with routine rejection of pieces containing knots. But here is a significant exception: at least one customer ordered their clock in knotty pine! Note: decorative corbels were omitted from later cases; this one is perched on a separate shelf which we hope doesn't have to support the weight of the clock.

First Synchronous Model
The first synchronous model, introduced in 1932. Case designed to accommodate up to 6 program circuits; most including this example, had only 2.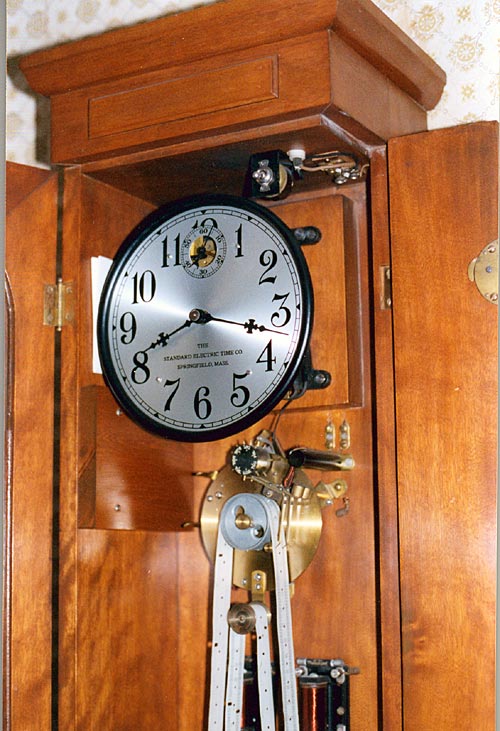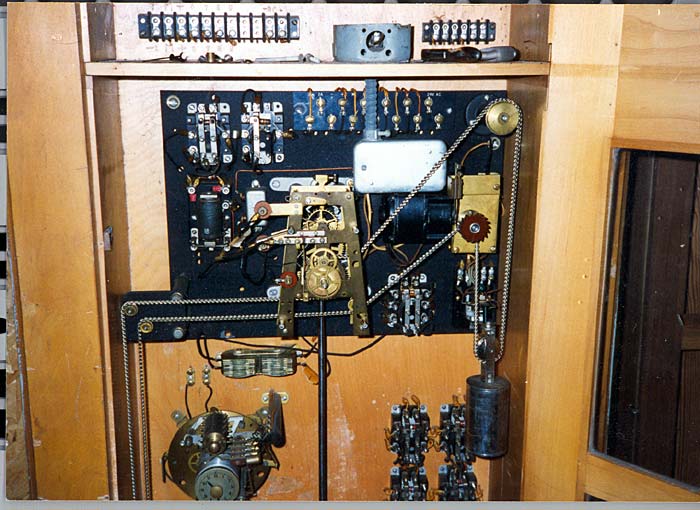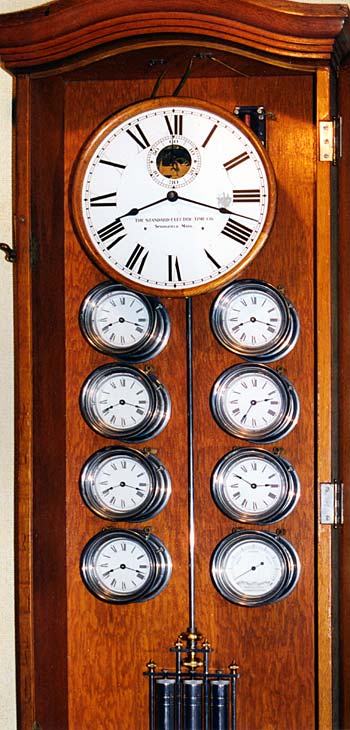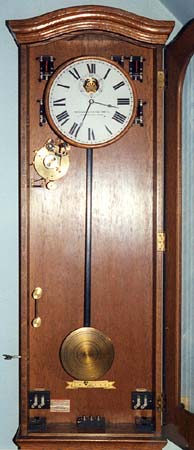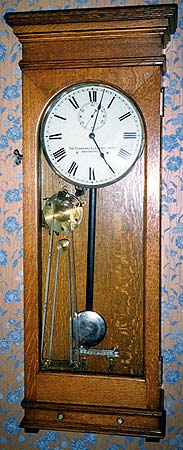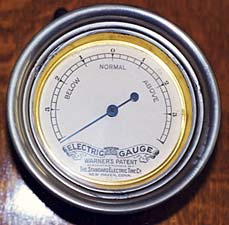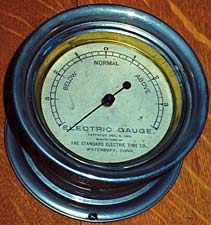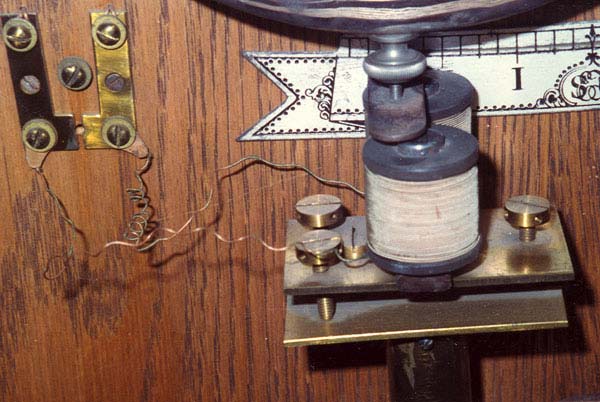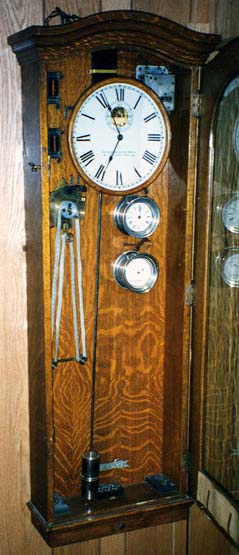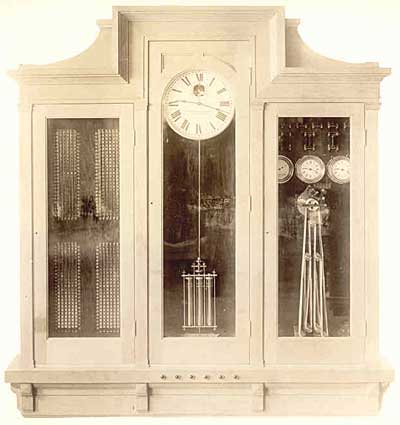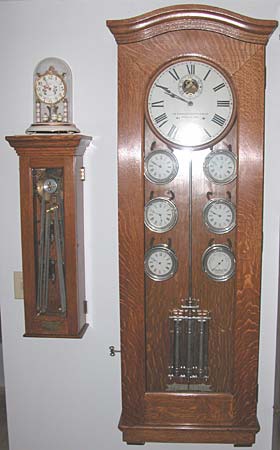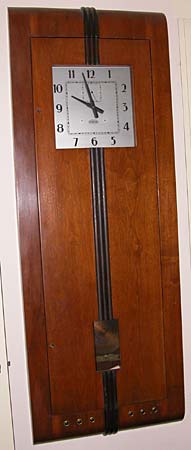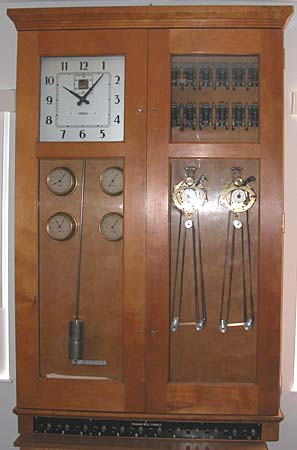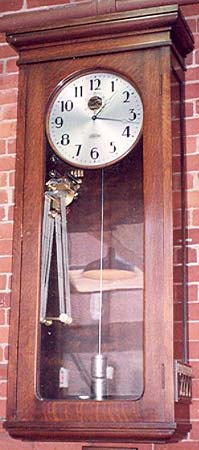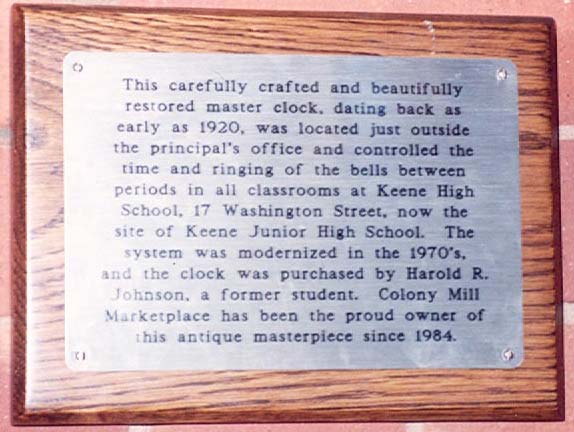 ~ ~ ~ ~ ~ ~ ~ ~ ~ ~ ~ ~
Jeffrey R. Wood, creator of the Standard Electric Time Co. (SETCO) pages of clockhistory.com, passed away in August of 2018. I will maintain the SETCO web pages in honor of Jeff, but will not be making any additions or changes, or answering any questions. It is hard to express how much I miss Jeff, his friendship, and his wonderful contributions to Standard Electric and Westclox research.
Bill Stoddard