The Atomic Bomb
THE STANDARD ELECTRIC TIME CO.
August 7, 1945
Attention: All Employees
"STANDARD'S" Part in Producing the ATOM BOMB
In February 1944 we received a contract from E. I. DuPont deNemours Company of Wilmington, Delaware to build three large special control boards each 16 ft. long, 7 ft. high and 2 ft. deep.
We had absolutely no idea what these control boards were to do but built them according to DuPont drawings. We were told they were for the very top priority equipment, of a highly military secret nature which was to deal the death blow to Japan. We had two DuPont engineers at the factory to see that the job was being made correctly and one expediter practically lived at the plant to see that not a minute was lost in building these boards. We worked day and night on the job under an AAA priority.
The DuPont Company furnished a great deal of the special equipment but certain instruments they refused to send to our factory fearing that in some way the military secret might be guessed due to the nature of these special instruments.
Each control unit contained nearly a mile of wiring on the back, and tagged, loose ends were left for connecting to the instruments not sent to us.
DuPont wished to rush the first completed unit to the job by air express but found there were only three planes in existence capable of handling the job and none were available for use so we loaded the first unit, 16 ft. long, into an end loading freight car and that was expressed to Hanford, Washington at a cost of approximately $3,000 express charges.
We are sending our field men copies of the August 7th edition of the Springfield Union giving a writeup on this proposition. We are proud to have been awarded the Army-Navy "E" flag the day after the most deadly weapon ever known to mankind was put into action against our enemy and we are proud that we played such an important part in the production of this deadly weapon, which no doubt will shorten the war and bring our boys home.
HPB/lsc
(signed) Walter Chander, Foreman
Bill Thrasher
Leo Jarvis
Dick Green
Al Raschi
(Copied and re-formatted by Jeffrey R. Wood July 4, 2003)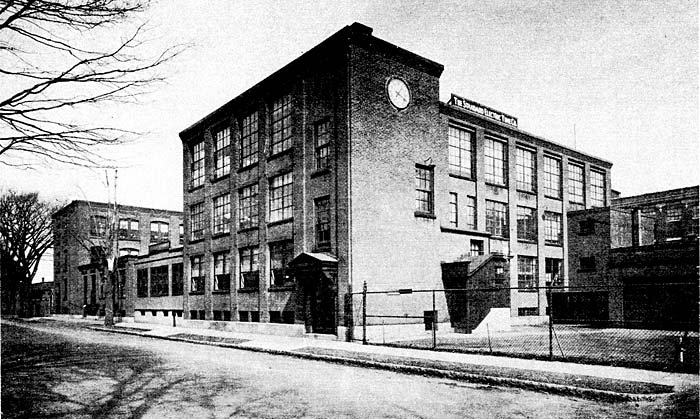 ~ ~ ~ ~ ~ ~ ~ ~ ~ ~ ~ ~
Jeffrey R. Wood, creator of the Standard Electric Time Co. (SETCO) pages of clockhistory.com, passed away in August of 2018. I will maintain the SETCO web pages in honor of Jeff, but will not be making any additions or changes, or answering any questions. It is hard to express how much I miss Jeff, his friendship, and his wonderful contributions to Standard Electric and Westclox research.
Bill Stoddard