Warren Type A Electric Clock Motor
The type A was the first clock motor commercially produced by Warren Clock Co. Inside the gear box, the rotor spins at 3600 RPM, and two worm gears reduce the speed to 1 RPM. It was made ca. 1916 - 1920.
The type A motor was first described and illustrated in patent #1,283,431, applied for on Aug. 21, 1916 and granted Oct. 29, 1918. Patent #1,283,435, which was applied for on September 29, 1918 and granted on October 29, 1918 gives more details and drawings of the type A. In this patent, Mr. Warren goes into great detail about the size and material of the rotor and how it affects starting torque.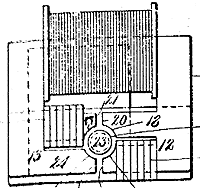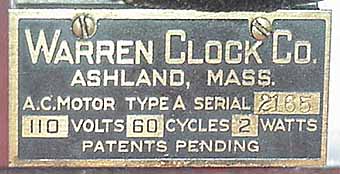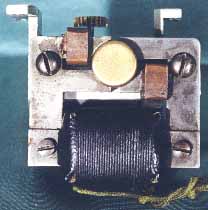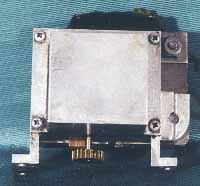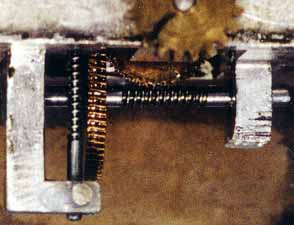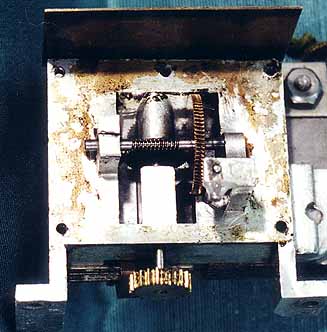 Notice the simplicity of the reduction gearing of the type A motor. The succeeding motor, the type B, contains many more moving parts for the reduction gearing, but their size was reduced, resulting in a compact, easy to manufacture unit.