Twenty-Four Hour Striking Clock
Summary:
A "digital" striking system where the "ding-dong" strokes represents the tens digit of the hour, and the single hammer blows represent the ones digit.


Patent Dates
Application Date:
1885-04-24
Issue Date:
1886-06-22
Patent Numbers
Patent Number:
344209
Serial Number:
163276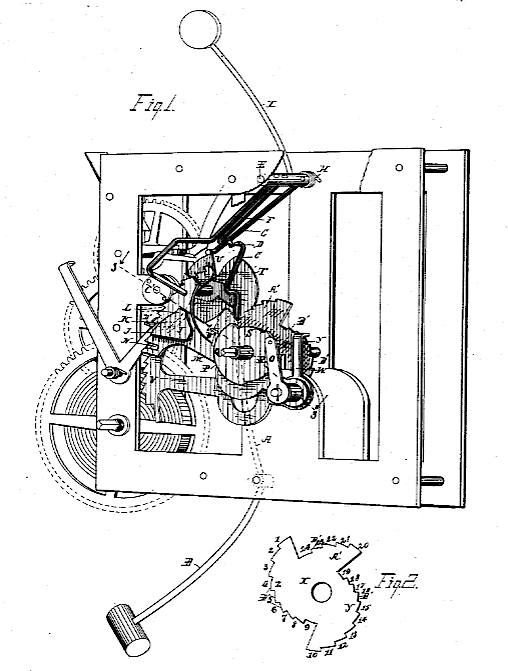 Description:
The system consists of 2 racks and 2 snails and reminds me of the Sessions two-train Westminster chime movement.
Inventor Information:
Charles Stahlberg, of Waterbury, Connecticut, assignor to the Waterbury Clock Company, of same place.


Patent Type:
Utility


Patent Country:
United States


Patent Category:
Clock Striking Mechanism


Assignee:
Waterbury Clock


Patent Personnel
Inventor:
Stahlberg, Charles
Witness:
Rogers, Edward
Witness:
Bannatyne, Archibald
Witness:
Smith, E. D.
Patent URLs:
U.S. Patent Database; Google Patents