Westclox Fake Advertising and Character Clocks and Watches
Fakes are items that are made to deceive buyers. Many alarm clocks and watches have been turned into fakes by having advertising or character dials installed in place of the originals. LET THE BUYER BEWARE! Many similar clocks and watches are for sale at flea markets, antique shops and the online auction services such as ebay.com.
At least several of these fake items appear on ebay auctions each week, with plenty of buyers willing to pay (waste) good money for clocks or watches with no long term investment value.
The asking or selling price of such a watch or clock can be ridiculous, especially since it is a worthless fake!
Some of the clocks and watches shown here are racist and offensive. They are illustrated only to help buyers avoid fakes.
One maker of these clocks is also turning original clock boxes into fakes by stamping them "Sambo" with a rubber stamp. ALL ITEMS OF THIS TYPE ARE FAKES!
EXAMPLES OF FAKE ALARM CLOCKS OFFERED FOR SALE ON EBAY AUCTIONS IN 2002 AND 2003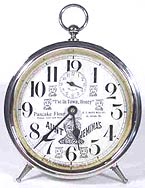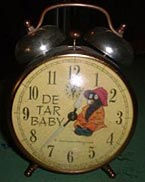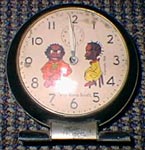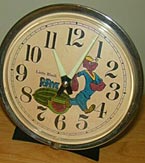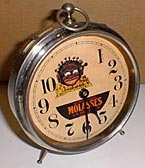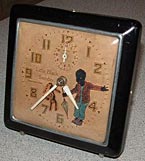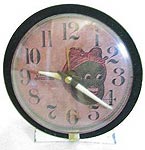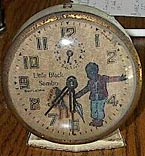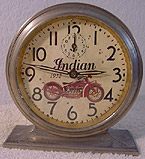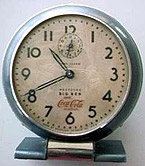 ---
For about 40 more examples, see my archive page.
See Pappy's Fakes Page for comments on the source of these clocks and examples of fake Telechron and GE electric clocks. Also see the Ebay Guide to Fake Clock Dials for more information.