Automobile Clock
Summary:
Automobile clock that requires only a small aperture in the dashboard to attach.


Patent Dates
Application Date:
1928-07-11
Issue Date:
1932-01-19
Patent Numbers
Patent Number:
1841750
Serial Number:
291847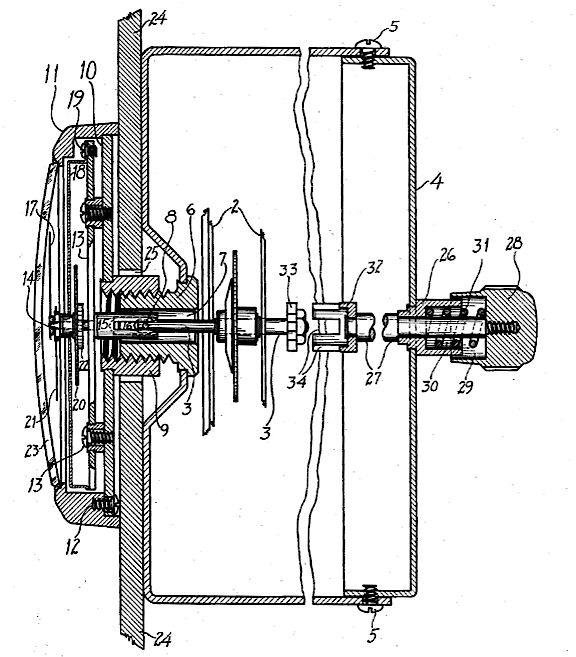 Description:
The movement has a threaded shaft and is mounted behind the dashboard with the threaded shaft protruding. The dial center has an internally threaded shaft and is placed in front of the dashboard and screwed to the threaded shaft of the movement.
Inventor Information:
Ralph M. Matthiessen of Irvington, New York, Assignor to Western Clock Company, of Peru, Illinois, A Corporation of Illinois.


Patent Type:
Utility


Patent Country:
United States


Patent Category:
Automobile Clock


Assignee:
Western Clock Company 1912 to 1936


Patent Personnel
Inventor:
Matthiessen, Ralph
Attorney:
Neureuther, Andrew
Patent URLs:
U.S. Patent Database; Google Patents