Machine For Manufacturing And Mounting Pinions And Wheels
Summary:
A machine for assembling a complete Westclox-type wheel and pinion assembly, given all the components.


Patent Dates
Application Date:
1923-12-17
Issue Date:
1925-12-01
Patent Numbers
Patent Number:
1563431
Serial Number:
691312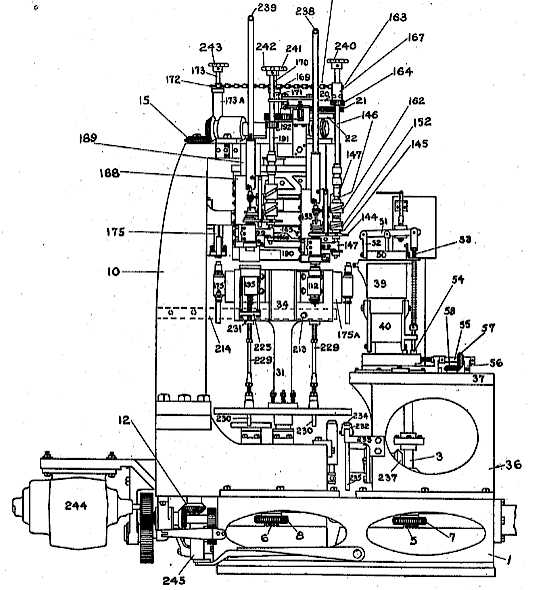 Description:
11 pages of drawings.
Inventor Information:
Andrew H. Neureuther of Peru, Illinois, Assignor by Mesne Assignments, to Western Clock Company, A corporation of Illinois.


Patent Type:
Utility


Patent Country:
United States


Patent Category:
Clock & Watch Manufacturing


Patent Companies
Assignee:
Western Clock Company 1912 to 1936
User:
Westclox
Inventor:
Neureuther, Andrew


Patent URLs:
U.S. Patent Database; Google Patents


Related Patent:
Co-application:
Machine for Manufacturing and Mounting Pinions and Wheels