Clock & Watch Catalog Page: Aisenstein-Woronock & Sons, Inc > 49
---
---
Date:
February 1929

Description:
Aisenstein-Woronock & Sons, Inc; Vol. 6, No. 2, February, 1929. The Largest Wholesale Jewelry House in the East – Established 1885. 20 – 22 Eldridge Street New York, N.Y. 56 page catalog. Westclox on p. 49
Black and white drawings of the crackle finish Big, Baby Ben and Tiny Tim; and Ben Hur with solid color finish.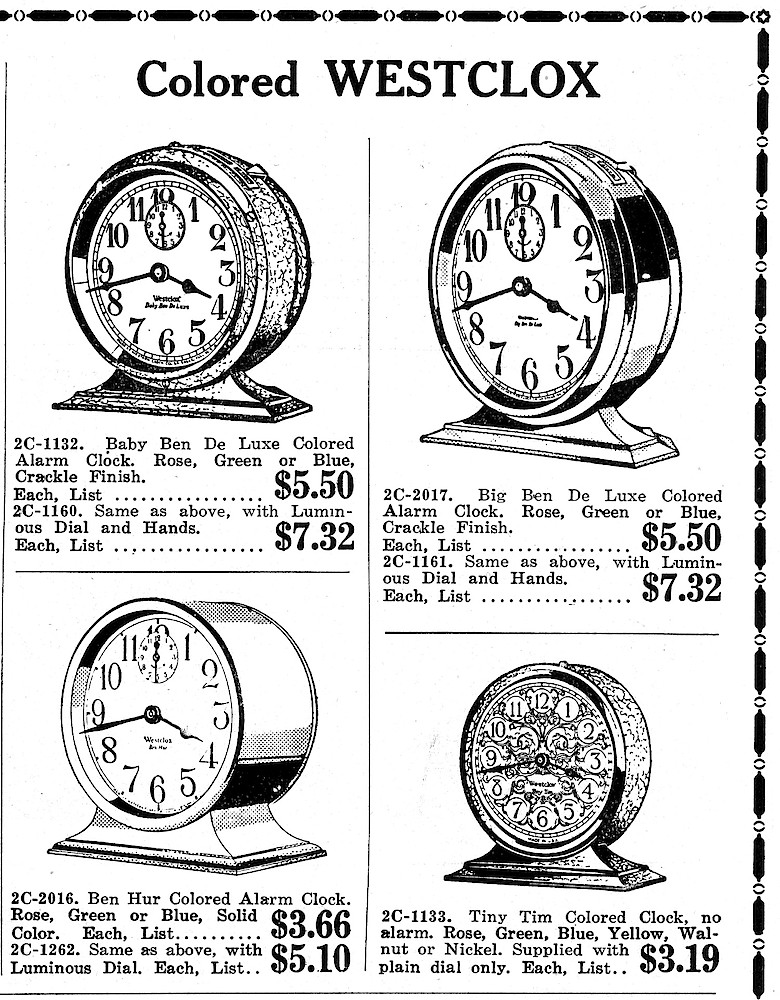 Library:
Pat Dowd

Document Type:
Catalog > Page

---
---
This document is shown for the historical record, it is not for sale.
Id Filtered: 2536; Displayed Document Id: 2536; Parent Document Id: 2535; Document Id Hierarchy: 2535 > 2536; This Document's Companies: Westclox; s_date (this document or parents): 1929-02-01; Url: 1;