Westclox Big Ben Style 7 White Luminous Clock Example Photo (ID 6013)
Model Name: Westclox Big Ben Style 7 White Luminous
Example Description: Late example from ca. 1977 with original box. Plastic base and inner shell.
Image Title: The three top bezel holding clips (stacked on each other in use)
Image Description: These 3 were at the top to hold the bezel. I took one to use in the 1-76 clock, but one is not stiff enough to hold the bezel firmly.
Picture 51 of 67 (Example Photo ID 6013)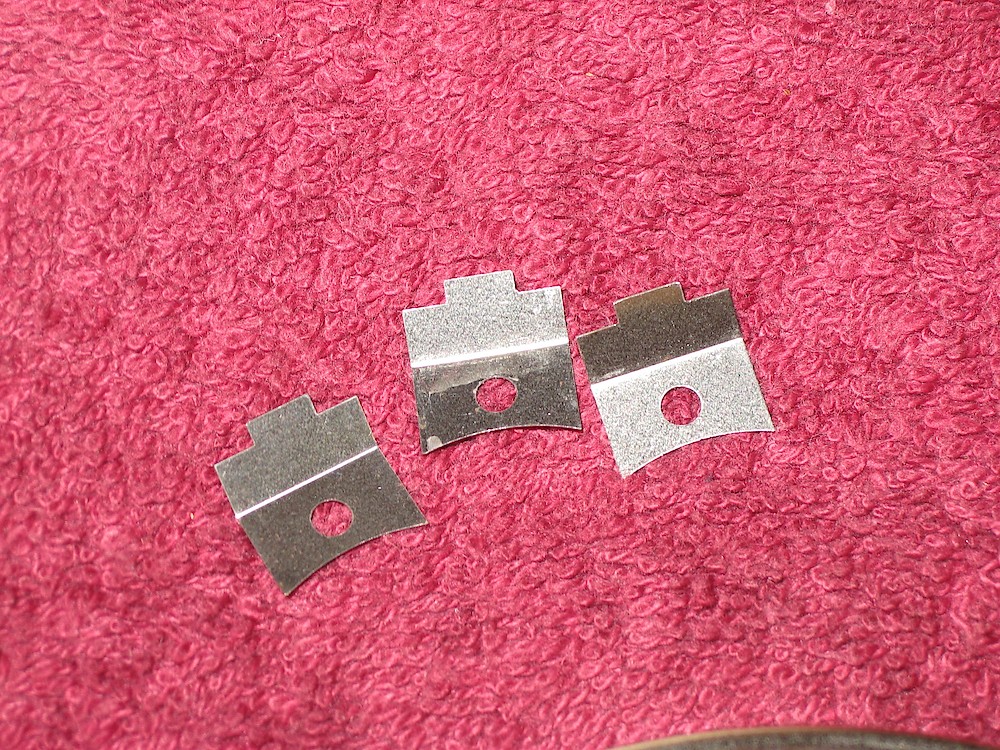 Owner's Name: Bill Stoddard
Example Dates: Movement: 12 ? (1977-12-01), Complete Date