Westclox Bull's Eye Watch Style 2 Pocket Watch
Date Summary:
1933 - 1936 and 1938 - 1941


Characteristics:
Oval bow, flat tapered pendent spaced slightly away from case. Various non-luminous dials and black luminous dial.


Style Information:
Non-luminous dials: plain dial, art deco dial, "fancy" gray and white art deco dial, dial with light blue center, maybe others. Black luminous dial made 1938 - 1939.
Pictures of the Westclox Bull's Eye Watch Style 2 Pocket Watch: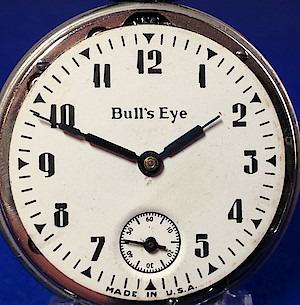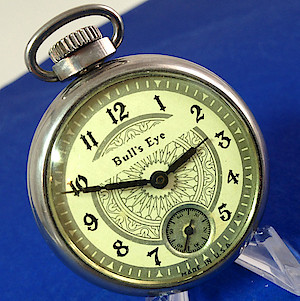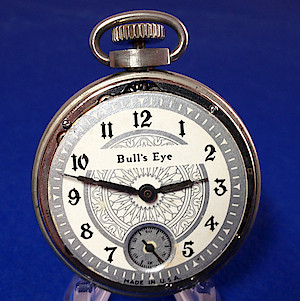 References