Westclox Waralarm Fiber Case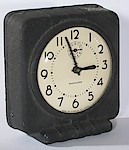 Date Summary:
April 1943 - late 1943 or early 1944


Characteristics:
Rectangular molded wood fiber case


Style Information:
White non-luminous dial only
There is one model of Westclox Waralarm Fiber Case in the database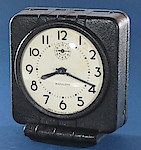 Waralarm alarm clock in case of pressed wood fiber.
Dates made: April 1943 - Late 1943 or early 1944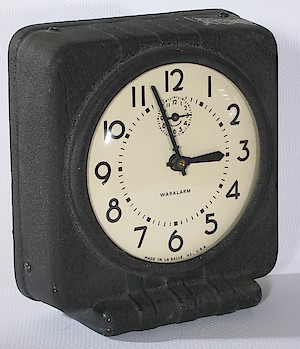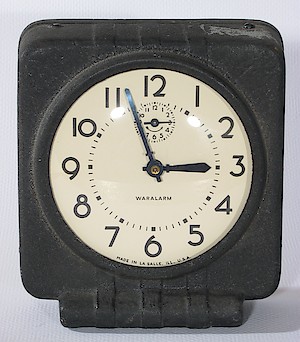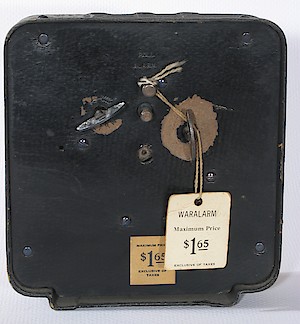 History
Molded wood fiber case. OPA max. Price $1.65 on the back of later clocks. Does not bear the Westclox name. 7 pounds brass per 1000 clocks instead of normal 300 pounds.
References
Research by Richard Tjarks, Jeff Wood, Gary Biolchini, Greg Adams and Bill Stoddard