Westclox Dax Style 9 Pocket Watch
Date Summary:
1973 - 1979 and ca. 1990


Characteristics:
Plastic case, trapezoidal bow. (with or without second hand). Red, gray or black.


Style Information:
Plastic case first made in red, gray and black; gray dropped 1975. Has seconds bit at first, dropped in 1975. The second hand was added again later, as the 1990 catalog shows a Dax (with "Westclox" on the dial) with a black plastic case, black dial and small second hand.
Pictures of the Westclox Dax Style 9 Pocket Watch: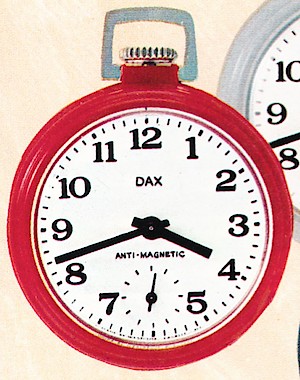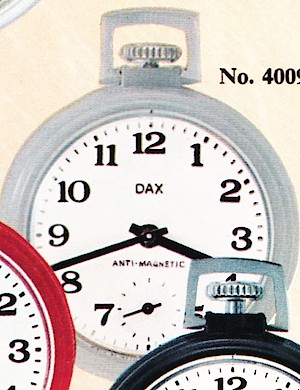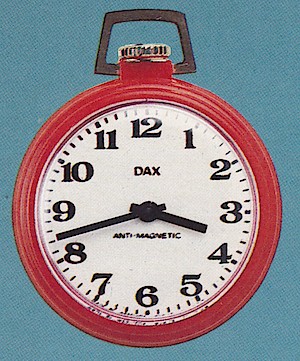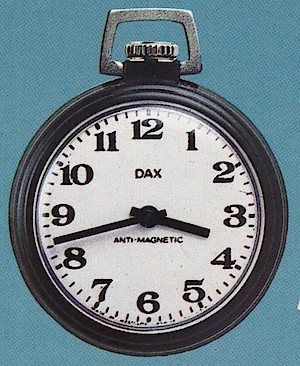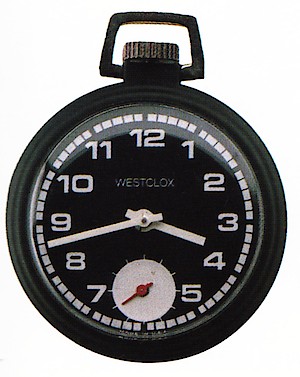 References