Machine For Manufacturing And Mounting Pinions And Wheels
Summary:
Machine to form pinions of the molded together type.


Patent Dates
Application Date:
1904-05-20
Issue Date:
1905-02-21
Patent Numbers
Patent Number:
782869
Serial Number:
208840
Notes:
The Serial No. is actually 208,840 1/2!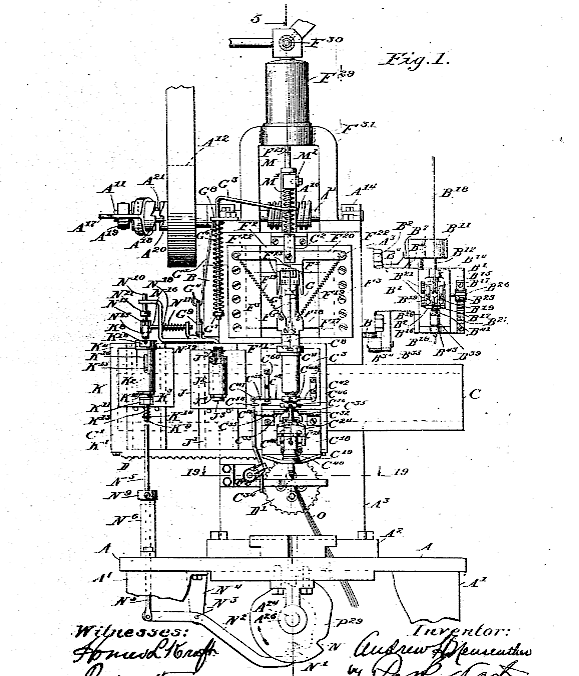 Description:
12 pages of drawings, 8 pages of explanation, and 30 claims.
"My invention relates to a machine for forming pinions, particularly such as are produced from blanks, wires, and the like and molten metal used to bring the parts together and hold them in the proper relation."
Inventor Information:
Andrew H. neureuther, of Peru, Illinois, assignor to the Western Clock Manufacturing Company, of La Salle, Illinois, a corporation of Illinois.


Patent Type:
Utility


Patent Country:
United States


Patent Category:
Clock & Watch Manufacturing


Patent Companies
Assignee:
Western Clock Manufacturing Company
User:
Westclox
Patent Personnel
Inventor:
Neureuther, Andrew
Witness:
Truman, Percival
Witness:
Kraft, Howard
Witness:
Johnson, Andrew
Witness:
Birkenbeuel, Edward
Patent URLs:
U.S. Patent Database; Google Patents