Clock & Watch Catalog Page: Westclox Canada 1970 - 71 Catalog > 27
---
---
Date:
1970 - 1971

Description:
SP246-570 Printed in Canada. Back cover has the advertisement "Sixty years ago we made a clock that lasted too long. (We're still making the same mistake.)" This one shows a Canadian made style 1a with the correct alarm hand. Includes 2 pages of new models. Westclox, Division General Time of Canada Limited
At the bottom of the front cover is a distibutor's name and address: B. O. L. Watch Materials Ltd. 303 McClean Block, Calgary; 304 Insurance Bldg., Edmonton.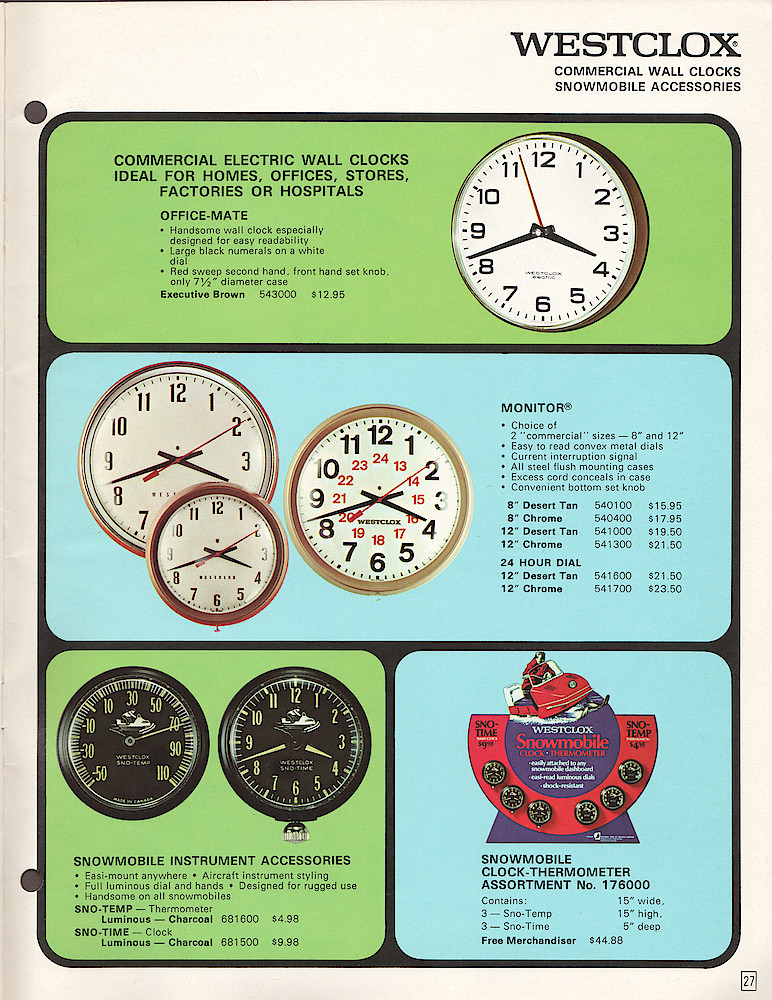 Document Series:
Westclox Catalog

Document Type:
Catalog > Page

---
---
This document is shown for the historical record, it is not for sale.
Id Filtered: 270; Displayed Document Id: 270; Parent Document Id: 55; Document Id Hierarchy: 55 > 270; Listing Company: Westclox; Parent Documents' Companies: Westclox Div. General Time Canada; s_date (this document or parents): 1970-09-01; Url: 2;